Is anyone running Traktor and Ableton (+Komplete) simultaneously on a Mac?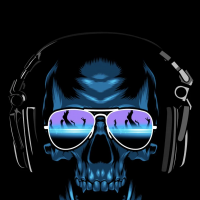 I am trying to run Ableton in the background while DJing with Traktor. I am using an S3 MK3, Launchkey 37 and a 2018 A1707 MacBook Pro with 16gb ram.
The purpose is to run percussion and maybe an organ or piano on top of the track or loop I am playing.
All the software is running how I want it to, with me being able to run keys, and drums on the pads at the same time. everything is also synch via link.
The issue I am having though is when I am playing a Sample based product like the Maverick in Komplete then Traktor starts getting choppy and may stall on occasions.
The load meter on Traktor shows about a third, and when go into activity monitor each program is only showing a usage of about a gig each.
Does anyone have any ideas at all? Obviously I can't upgrade my ram and a new laptop is out of the question due to cost.
Tagged:
Answers
Categories
746

Hangout

7.2K

Komplete

3.8K

Traktor
Check out everything you can do