Traktor Pro 3.6: writing and importing playlists to / from USB-stick not working anymore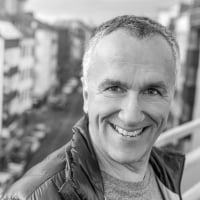 Hi, when importing .nml playlists, that were transferred before from an USB stick, I do get an empty playlist. This is regardless whether I choose "file" or "playlist" when prompted.
The playlist written by one of my other Macs when still under Traktor Pro 3.5.x
When I import the .nml from the USB stick straight, I do see the files. When doing a consitency check, I do get the message "X files missing" , but the missing files are not shown under the missing files tab, nor does the "relocate" button work.
When exporting a playlist on a USB stick, the playlist gets exported (both .nml., .m3u), but not the music files, even tough the box is checked.
This has been working fine up to the latest 3.5 version.
I am on macOS X 11.6.8, MBP and iMac with Intel. All three machines with Traktor Pro 3.6.0.325
Any help appreciated how I can transfer playlists including files under 3.6.0.
Please ask, if you need any more information to reproduce the bugs.
Tagged:
Answers
Categories
760

Hangout

7.3K

Komplete

3.8K

Traktor
Check out everything you can do