Komplete Audio Mk2 Driver Issue (Bug: KH1097-254)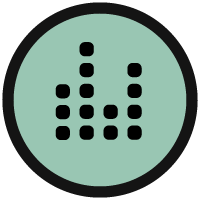 dor.re
Member
Posts: 5
Newcomer
** This is a continuation of a thread from the old NI forum **
Hey all, this is to move the old thread from the old forum here, to keep track of the bug and monitor other users responses.
Since this bug I pretty much didnt end up using my Komplete Audio 6 MK2 interface, and had to buy another one (from another company) to be able to work on Windows, but I will come back to it and test now in the next few days to see if there is any difference/progress, I will report back in the comments
_______________________________________________________
# BITCRUSH BUG
after a few hours of using the laptop, and i think especially after waking up from sleep that it starts to randomly happen, the audio from the interface starts to bitcrush / drop sample rate: (beware its loud and horrible lol)
the issue can be temporarily solved by changing the buffer size, or by restarting the 'audiosrv' and 'AudioEndpointBuilder' services - but it will come back until i restart the laptop.
- - -
# DEADLOCK THINGY BUG (Solved atleast on my end)
So i just got my Komplete Audio 6 mk2 and i have this issue where when i load a project in my DAW while i listen to music or play audio from anywhere else out side my DAW - i get tons of dropouts and stutters, seems like the driver is getting overloaded or some sort of a temporary deadlock.
this seem to be fixed after playing around with changing the buffer size or just giving it a minute till it goes back to normal, note that i also have the older komplete audio 6 and this never happened there.
anyway heres a video of me playin music -> opening a project -> dropouts starts -> driver completely 100% overloaded until i change buffer sizes a few times:
notes:
1) the CPU percentage in this specific project normally lays around 80% since its a mastering session - therefore the generally high CPU usage becuase plugins like ozone etc..., but it is not an issue, the issue is only when the CPU is at 100%+ in the beginning, this also happens at normal projects where my cpu usage is lower, it starts at a 100%+ and then goes back to normal
2) once the project is finished loading and cpu goes back to normal - i can normally play audio outside the DAW again, so its a temporary issue happening only when loading a project (btw this also happens for a short period of time when opening a plugin in a session)
information on my system:
- Dell XPS 15 7590, Windows 10 Pro 64bit 21H2
- FL Studio 20.9.1
- Updated Komplete Audio 6 Mk2 Firmware from 0.2.2 to 0.2.4 and now to 0.3.6
- Komplete Audio 6 Mk2 Driver Version 4.59.0 and now to 5.22
- OS Sample Rate (every output and input available in Windows settings): 24bit 48Khz
- DAW Sample Rate: 24bit 48Khz
Tagged:
Comments
Categories
760

Hangout

7.3K

Komplete

3.8K

Traktor
Check out everything you can do