TRAKTOR PRO Ideas breakdown 2023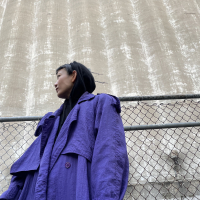 See the latest status of the most requested features for TRAKTOR PRO.
A total of 204 ideas and 600 insights have been shared in our online community ever since we launched a dedicated space to collect your feature suggestions last year. 6 months and 1,676 votes later, you made it clear which features for TRAKTOR PRO are important to you.
Out of the 204 ideas received up until April 1, 9 ideas have garnered enough support from the community. As promised, the community team has brought your feedback up to the TRAKTOR team for a review.
While some of the top ideas have already made it to our roadmap, we're here to update the status of the rest of the top ideas so you're informed which features are in the queue. Here's a breakdown.
In the roadmap
As a recap, here are the features that, thanks to all your votes, are in our pipeline and we're actively working on.
In consideration
These ideas have been added to an Improvements Board, an internal tool used by the TRAKTOR team for tracking and prioritizing features. Please be aware that there are multiple factors and dependencies that go into the decision-making and prioritization process. While we are not able to commit to a concrete timeline at this stage, rest assured that this is a confirmation that your ideas have reached the TRAKTOR team. If resources allow, they might be added to the roadmap and get picked up for implementation.  
Notes from a TRAKTOR Product Manager:
We are in the process of overhauling our graphics framework for enabling us to address requests like this one in the future. Displaying Hot Cue names and giving more options for Hot Cue coloring are already part of our backlog in this area.
You can therefore expect displayed Hot Cue names in context of the next user interface update in this area.
Notes from a TRAKTOR Product Manager:
This request totally makes sense and is on our todo list for a very long time. Thanks for bringing it up again. This will allow us to prioritize this feature correctly.
Notes from a TRAKTOR Product Manager:
Thank you for this well formulated request. It looks more like an oversight, that we haven't provided the "is adjacent" operator for the Key property operator - we'll create a ticket for that. But the main topic of this request is the nested AND / OR concatenation. We have so far intentionally left this out, because it requires thorough UX design to make it as intuitive and universally applicable as possible. We'll start having a look into this topic but a convincing implementation may depend on improvements in the graphical user interface.
Notes from a TRAKTOR Product Manager:
The integration of more streaming services is high on our priority list and we're aware that Tidal is the most requested one of them. We'd love to be able to implement this, but at the moment we have to prioritize other features in our backlog over building an integration. Although this isn't currently planned, we'll continue to monitor requests and will follow up as priorities are updated.
Once again thank you for all the suggestions you shared with us over the years. We're grateful for your continued support and collaboration in helping us improve TRAKTOR! 
Want to share your insights and help us prioritize what to build next? Add your use cases to the top voted ideas here. Note that our ideas portal is a members-only area. Sign in with your Native ID to view and vote. 
To read more about how your ideas reach the TRAKTOR team, see here.
Tagged:
Comments
Categories
851

Hangout

8.6K

Komplete

4.2K

Traktor
Check out everything you can do