Valves - GUI Bug report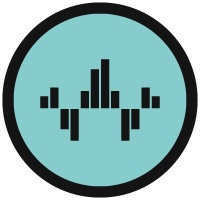 Today I have tried messing around with VALVES' GUI to just to check out the new HI-DPI compatibility (it seems like VALVES uses the new builder as typography doesn't get blurry when being upscaled).
And yet, I have found a few graphical glitches when upscaling Windows 11 22H2 to 150%, while using a 1440p monitor.
First of all, here's the first one. The text is crystal clear, but some assets like the knobs get blurry / pixelated. As far as I am concerned, new libraries like Choir Omnia should be fully resizable no matter what the scale of the display is set to - because their assets are probably vector based (?).
The second thing which is not a critical issue but still a thing you'd might have to take a look at - When downscaling Windows settings back to 100%, Kontakt 7 returns to its original size, but a wide black space is left in the corners, sort of an annoying artifact.
Comments
Categories
851

Hangout

8.6K

Komplete

4.2K

Traktor
Check out everything you can do