define key_lo, key_hi MIDI range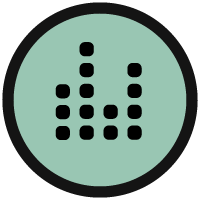 Hi everyone! I want to specify different MIDI ranges per group, but when I switched to Group 3, I could not trigger a sample below 60, whereas I've listed it as 57. I've figured out that Group 0 defines the MIDI range, but even with a note in_range callback, I can still trigger a note outside of the specified range.
I imagine these are two different issues, but I figured they were connected.
Does anyone have suggestions on how to fix this?
declare %ks_list[$NUM_SOUNDS] := (0, 1, 2, 3, 4, 5, 6)
        declare %key_lo[$NUM_SOUNDS] := (60, 62, 60, 57, 60, 57, 59)
        declare %key_hi[$NUM_SOUNDS] := (97, 79, 79, 74, 77, 67, 66)

 if (not in_range($EVENT_NOTE, %key_lo[$sel_ks], %key_hi[$sel_ks]))
            ignore_event($EVENT_ID)
            exit
        end if

Tagged:
Answers
Categories
746

Hangout

7.2K

Komplete

3.8K

Traktor
Check out everything you can do