Reading the building with primary manual.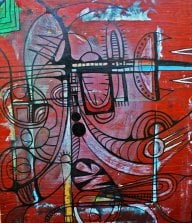 Hi until the chapter "building a advence stesequencer" on page 85 or something I had no problem understanding because to this point it's like a hardware modular. I need help understanding the multi display module and when it says it can contain objects, what defines a object in this case?
Also it gets a bit abstract and confusing with trying to understand what the x and y really stand for in this case. I googled 2D array and as i get it it's just x and y rows forming a square of defined events. In this case 16 quantized pitch events. X = mouse position, Y = height/ pitch?. And the the idx (index port) is confusing to me. Is it here the pitch data is recived?
And be easy on me as i never in my life touched programming and my math skills is bacic.
Thanks in advance
Peppe
Comments
Categories
746

Hangout

7.2K

Komplete

3.8K

Traktor
Check out everything you can do