Welcome to the new and improved Native Instruments online community. Join our active forum of 40,000+ members for discussions and much more.
Where are all the tags stored, ID3 or Traktor?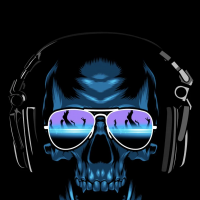 Can anyone confirm where all the tags are stored? I know some are stored within the ID3 and that Traktor stores some itself.
The reason to ask this is that I have recently removed a lot of music from my collection, but I may want to add it back at a later date. The last thing I want to do is to lose anything I may have entered into comments 2, rating, genre etc. I have looked around, but there seems to be various answers and no definitive list.
Please only comment if you know for fact where each one is stored as this could help other people in the future.
Artist - ID3
BPM
Catalog No.
Color
Comment
Comment 2
Cover Art
Genre- ID3
Import Date
Key
Key Text
Label
Last Played
Lyrics
Mix
Play Count
Producer
Rating
Release
Release Date
Remixer
Title- ID3
Track
Tagged:
Comments
Categories
450

Hangout

4.9K

Komplete

2.6K

Traktor
Check out everything you can do