New 707 Kit within Kontakt Factory Library 2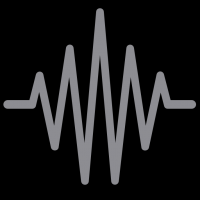 All
Just purchased my Komplete 14 upgrade yesterday and I am slowly making my way into the new products - starting with Kontakt 7.
I just loaded up the new Factory Library 2 and have been wandering through the sounds, doing compares with KFL1 and so on.
While the bulk of the new library seems very familiar (if not identical) - I have noticed some new elements in KFL2 - one being the "707" Kit (found in the Vintage->Drum Machines section) - I once owned one of these in the mid 80s and loved the sound.
I was a bit frustrated however to load this "new" 707 only to find that it's not really a 707 at all - especially when it comes to the main 14-16 sounds that a real 707 had (starting with the kick on C1/C2. While a few of the sounds are mapped correctly - I quickly noticed that only one 707 tom sound is now mixed in with a pile of congas and timbales and so on.
It appears that NI took a huge flex here and attempted to combine a 707 AND a 727 into one while making taking some weird liberties and dumping several key sounds from the actual 707.
Not only that - the FX seem to be on as default causing all sorts of delays and echo to this kit.
In contrast - while KFL1 is missing a 707 kit completely - at least it's 808 and 909 kits come up well sampled, dry and including all the sounds (in the right order on the keyboard) that they should have. And these two are included with KFL2 - but still come up with a boatload of FX switched on.
Any ideas/comments as to why they would do this? Or is it by design?
Cheers
VP
Categories
761

Hangout

7.3K

Komplete

3.8K

Traktor
Check out everything you can do