Izotope offer for owners of komplete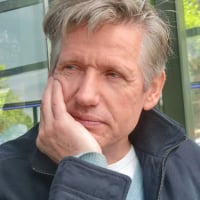 Hi all,
I received the following yesterday in my mailbox:
As a KOMPLETE owner, you can buy Music Production Suite 5 exclusively for just $299. Get Ozone 10 Advanced, RX 10 Standard, Neutron 4 mixing suite, surround reverbs with Stratus 3D, Symphony 3D by Exponential Audio, plus six plug-ins from Brainworx.
Following the link, I was offered a price of 549 euro instead of the mentioned $299 (there is only a difference of 2 cents between dollar and euro a.t.m.) I was logged in as a Komplete user.
Also, I cannot see the promised RX10 standard in the list.
What gives?
regards, robert
Comments
Categories
754

Hangout

7.2K

Komplete

3.8K

Traktor
Check out everything you can do