Kontakt 7 design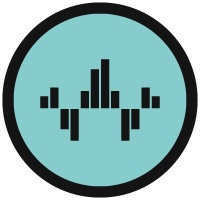 Dear NI, I know you haven't promised any of what I am about to write, yet I still think it should have been obvious to you, as you are indeed known for high quality products and an awesome customer support!
May I ask why is Kontakt 7's GUI still old and ugly, after paying 599$ for an update? The header of the snapshots browsing, the tune, panning and master volume buttons, the information bar, the side pane, the output faders, the settings tab, everything is just a Ctrl + C / Ctrl + V of Kontakt 6.
The new browser is great, honestly, well done, I love it. But you should have refined way more sections of the GUI for this price tag! Way more.
If not the libraries themselves, then at least refine Kontakt. You could have make Kontakt's workspace resizeable, 125%, 150%, like Guitar RIG 6.
You could have changed the color scheme with that ugly old dark green-brown, and at least match it with the colors of the new browser.
You could have changed the typography to any Sans Serif font basically, and match it with the new browser just as well.
For now, Kontakt 7 is not even half baked in terms of a brand new interface.
Way less than a half. I truly hope more GUI improvents would arrive during the following weeks / months, and that it will all be free. Please don't redesign a single page of a whole software, and call it Kontakt 8.
Kontakt 7's visual language should be tightened up in my opinion, and I kindly ask that someone takes it seriously and realize that in 2022, people need modern GUIs not only since they are prettier, but since it's hard to create music using old ones in 2022.
Tagged:
Comments
Categories
765

Hangout

7.3K

Komplete

3.8K

Traktor
Check out everything you can do