Trouble With Kontrol Startup Scan (MacOS)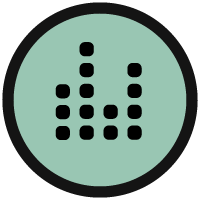 I have been trying to solve this for a while now to no avail. This is what happens:
I start Kontrol and the scan begins. Upon a fresh scan, the scan first hangs on Kontakt (6.6.1) and the Scan App becomes non responsive at some point.
After force quitting Scan App, it automatically reboots and the scan continues. The next hiccup is a series of plugins from 2CAudio. The plugins are not actually installed on the computer in case, at least I cannot find them. Though because I am using a clone computer (I work as an assistant) the plugins might be hidden somewhere I can't access. The plugins do exist on a backup drive which I have both connected and disconnected for the scan.
After passing these both Kontrol and Scan App crash soon.
I have deleted files from Application Support and Preferences for both Kontrol and Komplete in various combinations, no improvement. The application (Kontrol) is supposed to have full disk access.
Tagged:
Answers
Categories
739

Hangout

7.1K

Komplete

3.7K

Traktor
Check out everything you can do