What is up with NI's website - especially the part about logging in to see my "offers"?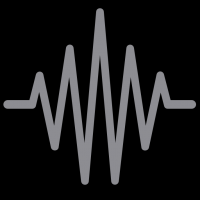 Here in 2023 - (and me being a NI customer since circa 2002) you would think that NI would have had years of telemetry, info and licensing data from me - to clearly understand what I have (and do not have) when it comes to browsing the product selection on their website.
Yet - like many other "customers" out there - every single time I visit the Products area of the site - like I did moments ago to see if there was any "special" pricing for me on Guitar Rig 7 Pro - I am routinely pushed to "login" to see all my "awesome" Komplete Offers that are supposedly "waiting" for me.
So as usual - I do this and see the most ridiculous offers that "apply" to me - like this:
As I am a Komplete 14 Ultimate license holder - what exactly is the point of any of these? Does NI think I am going to jump all over the "My Update" to Komplete 14 Standard when I already own Ultimate? Or that I would somehow be enticed by the "attractive" Kontakt 7 price listed there - when I already have Kontakt 7 as part of Komplete Ultimate 14?
Or the best one of all: "Hey VP - lookee here - you can score the Komplete 14 Ultimate "update" for $519.00 CDN - even though you already own Komplete 14 Ultimate!"
The same logic applies to their marketing email - where I am routinely bombed by offers that clearly make no sense, show no logic or reason (given my product lineup) and never will.
Bottom line - what is the point of logging in at all - if this website has zero ability to determine what I really have and simply displays whatever "deal of the day" is in play anyway?
VP
Comments
Categories
760

Hangout

7.3K

Komplete

3.8K

Traktor
Check out everything you can do