Definitive / Optimal Setup Of An External HDD For Kontakt Libraries?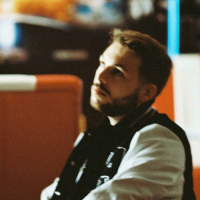 Hi all,
I'm about to invest in an external hard drive for storing all of my Kontakt libraries for use on my iMac, does anyone here know what would be:
The best format for the hard drive for the fastest load times? [I.E. exFAT, NTFS, APFS etc.]
The recommended read speed to look for? [I.E. How many MB/s for the fastest read speed]
The best connector types for fastest read times [I.E. Should I look for USB 3.0, USB-C, Thunderbolt etc.]
Reason I ask is because I have experimented before to varying results (Sometimes the drive would be snappy, other times it would no joke take a whole minute to load a single Kontakt library).
So in your guys opinion, what would you say is the definitive external HDD for the best read / load times for Kontakt libraries?
Cheers,
Fin
Tagged:
Answers
Categories
746

Hangout

7.2K

Komplete

3.8K

Traktor
Check out everything you can do