About high pass filter on multiple tracks or on the bus of those tracks?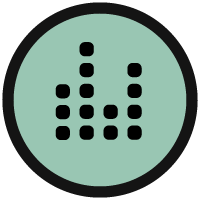 I have many tracks of, say, vocals. The first thing I always do is roll off the low end. Only bass and kits that I refrain. So, instead of 10 tracks of vocals, I send them to a stereo bus. Can I put the high pass filter on that bus to save from 10 instances of it on each track. However, my question is, if I want to add FX on some of the vocals and another for others, if I do that on the tracks, then the high pass filter falls at the end of the chain. It should be at the top, I'm assuming. Or am I wrong?
Failing that, can I put the various FX, different with some or many, can I send it all first to the bus with the high pass filter, then direct that bus to other buses with those track FX with the correct vocal track assigned the bus with it's FX.
Sorry if this is complicated. Hard to expain
Thanks
Comments
Categories
754

Hangout

7.2K

Komplete

3.8K

Traktor
Check out everything you can do