Found a minor bug in Factory library 2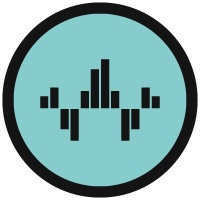 Dear NI,
I have found a minor bug in Factory Library 2. Nothing crazy though, but it definitely deserves attention towards the next update.
The instrument would play at an incorrect dynamics value until the mod wheel or the dynamics fader are being touched.
Steps to reproduce the issue:
Open up Kontakt 7 and Factory Library 2. Open up the choir section as an example, and select a random vowel to work with.
Set the dynamics wheel all the way up to 127.
Play MIDI with your keyboard.
Load a different vowel and replace it with the current one.
You shall notice that the dynamics wheel is set 127, but the MIDI will now actually be played at its lowest dynamics value.
Slightly move the dynamics bar again, this shall now trigger the correct dynamics for the playing MIDI.
My specs:
Windows 11 22H2, I7-9700K, RTX 3060 Ti, Live 11.2.10.
I use 2 Arturia Minilabs MK II.
The glitch is present in the standalone version as well.
BTW: The tonal percussion instruments like the Marimbas and the Vibraphones sound terrible, they are washed in reverb you cannot get rid of.
Maybe the samples are not close mics recordings, which is a terrible choice almost anyone would agree with. I have mentioned it somewhere in the past, but I am not sure if it was in the community. It would be nice if you'd have a look at it as well, as these samples as no use at their current state and clean samples are undeniably crucial for a high quality creation and mixing process.
As always I try to make Kontakt better. If more details are needed please let me know. I hope this one helps pushing a better future update.
Best regards,
Idan
Answers
Categories
752

Hangout

7.2K

Komplete

3.8K

Traktor
Check out everything you can do