Official update status - Massive (current version: 1.5.12)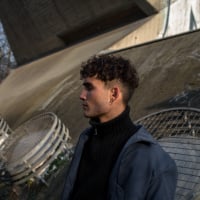 Nico_NI
Administrator
Posts: 1,130
admin
This thread provides information about upcoming patches for Massive. It will be updated whenever new information becomes available.
---------
The currently available software version is 1.5.12. Please make sure that your installation is up to date.
---------
1.5.12 - 2023-03-09
ADDED AAX Apple Silicon support
FIXED Selected items in the browser are now shaded correctly
FIXED Massive no longer crashes when the database is rebuilt from the Options menu
1.5.11 - 2022-11-01
FIXED Maschine could crash if a kit containing Massive was loaded before product scanning was finished
1.5.10 - 2022-10-18
Minimum OS required is now Windows 10 or macOS 10.15.
ADDED Apple Silicon support - restart your computer after installation to ensure correct plugins are used by DAWs
1.5.9 - 2021-11-18
Last version supporting Windows 7 and macOS 10.12.
ADDED VST3 plug-in target
ADDED Rosetta 2 Apple Silicon support
ADDED Display plugin target in about screen (AU/AAX/VST/VST3)
FIXED High CPU usage and potential crash when starting MASSIVE offline
FIXED Duplicating tracks with program lists active would overwrite parameter values with those from the last selected program
FIXED Glide Traversal Modes (Equal/Rate) do not get changed while browsing presets
FIXED The menu would not work properly when opened in multiple plugin instances
FIXED The preset browser could sometimes become slow and unresponsive when navigating long preset lists
REMOVED KSD batch import
This discussion has been closed.
Categories
854

Hangout

8.6K

Komplete

4.2K

Traktor
Check out everything you can do