Issues: Native Access 2: Dependency installation process is taking longer than normal (WINDOWS)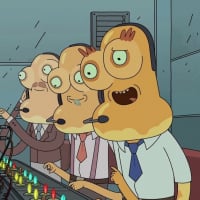 First of all make sure to install Native Access version 3.2.0:
Run Native Access 2 as administrator:
How to Run a Program as an Administrator
Download and Run the NTKDaemon Installer
Quit Native Access and all other Native Instruments software.
Download the NTKDaemon from here.
Right-click the downloaded file and choose Extract All.
Run the extracted file NTKDaemon 1.x.x Setup PC.exe.
Once the installation is complete, relaunch the Native Access software.
If you face any issues while installing the NTKDaemon, please proceed below.
Troubleshooting the NTKDaemon Installer
In some cases, The NTKDaemon installation displays an error relating to system service permissions.
Service 'NTKDaemonService' failed to start.
Please follow these steps to ensure that you have the correct privileges for installing system services on Windows.
Setting System Service Privileges on Windows
1 - Type gpedit.msc into your Windows Start menu and press enter when the app result appears.
2 - In the Local Group Policy Editor navigate to:
Computer Configuration > Windows Settings > Security Settings > Local Policies > User Rights Assignment
3 - Scroll through the list on the right, to find Log on as a service and double-click it.
4 - Click Add User or Group.
5 -Add the user account to the list in order to give permission to log on as a service, and click OK.
6 - Click OK to close the policy editor window.
7 - Try installing the NTKDaemon again.
Some users also fixed it by:
Temporarily turning off Windows real time protection
Disabling settings in Security / Antivirus / Tune-up software that was blocking the NTKDaemon from running
If none of the above worked out:
You can downgrade to Native Access 1, as explained here:
How to Downgrade Native Access 2 to Native Access 1
In case you need assistance you can get in touch with our specialists:
Tagged:
This discussion has been closed.
Categories
851

Hangout

8.6K

Komplete

4.2K

Traktor
Check out everything you can do