ABLETON + MASCHINE VST or STANDALONE ( PLAY / STOP / RESTART ) SYNCHRONIZED!!!  😣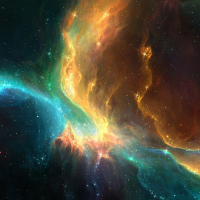 Hello, I am with the same problem:
I use WINDOWS 10 with Ableton 10 and Maschine as VST but I can't configure and use:
PLAY / PAUSE / RESTART /
With the REC function I can understand it since they are two different applications and the way of recording I would understand that it is not possible, but the rest is essential to use SIMULTANEOUSLY WITH ABLETON: ( PLAY / STOP / RESTART )
Is it possible to make it use or is it a matter of companies? Is there no interest in that it can be used simultaneously?
I have also tried using Ableton Standalone and Maschine Standalone as a slave but they are separate and I can't get them to play at the same time, I have used LINK & EXT in all ways and it is impossible, they synchronize but each one goes at its own pace and I only want to work with both platforms and simultaneously use PLAY / RESTART / STOP
Can you help me? I use WINDOWS 10 I pass some screenshots...
I hope it's something I'm doing wrong because otherwise it would be a shame not to be able to play on both platforms at the same time.
I would not like to waste more time trying to configure the template since it is frustrating me,
Can it be configured with LINK / EXT ?
Can it be configured as Machine VST and play with PLAY / STOP in Ableton 10?
thanks...
Tagged:
Comments
Categories
840

Hangout

8.5K

Komplete

4.2K

Traktor
Check out everything you can do