Tips: My products are showing up as DEMO in Native Access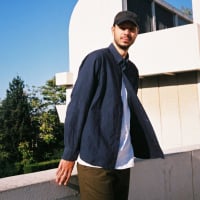 Matt_NI
Administrator
Posts: 948
admin
We'd like to share to everyone what are the three steps to consider to solve these issues.
In order:
1. You are not logged in using the right NATIVE ID
It may be that you're logged in via Native Access using another account (Native ID). Please sign in to your account on our website and make sure your products are listed in My Products & Serials (if they are, see steps 2 and 3).
Please keep in mind that Native Access does NOT display bundles but individual products. If you are unsure which products belong to the bundle you own, you can find a very detailed overview of our KOMPLETE versions over the years here:
Native Instruments Komplete Version
If you have multiple accounts or if you are unsure where your products have been registered, please reach out to our registration team.
2. Your activation fails because of corrupted or missing activation tokens
This can be solved by following the steps outlined here:
Native Access Error Message: "Activation failed...Internal error during activation"
Please note that If you can't carry out these steps, you might be missing a "Native Instruments" folder from your computer, located under:
MAC: Users > Shared
WINDOWS: Public > Documents
Please be aware that the folders might be hidden in the folder preferences. Here is how to have them appear if needed: Displaying Hidden Files and Folders on Windows
In this location please create a new folder and name it "Native Instruments", within that folder please create a new folder called "Native Access" and finally, within that an additional folder named "ras3"
The folder structure should then look like this:
Windows: C:\Users\Public\Documents\Native Instruments\Native Access\ras3
Mac OS: Macintosh HD > Users > Shared > Native Instruments > Native Access > ras3
Now please open Native Access (on Windows, as admin by right-clicking the "Native Access.exe" and selecting "run as Admin")
IMPORTANT: if you have moved or relocated your Public > Documents/Users > Shared"- folder to another drive, please undo that change.
3. You have corrupted XML files
This can be easily solved by simply deleting the corrupted XML files and restart Native Access.
You can do as follow:
Mac HD > Library > Application Support > Native Instruments > Service Center
C:\Program Files\Common Files\Native Instruments\Service Center
Delete the following .xml files:
Native Access.xml
NAME OF PRODUCT IN DEMO MODE.xml
Restart Native Access (new .xml files will be created automatically)
If you still see a DEMO warning or you are not sure on how to carry out these steps, please contact us using this form, we'll gladly assist you.
Tagged:
Comments
Categories
843

Hangout

8.5K

Komplete

4.2K

Traktor
Check out everything you can do