Welcome to the new and improved Native Instruments online community. Join our active forum of 40,000+ members for discussions and much more.
Pattern Player Ideas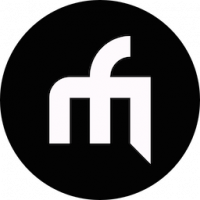 Display currently played sound. Instead of "Pattern Player" effect name.
Add the "Release" parameter - toggle between Decay and Release using the FX Button 3.
Use the "Unit on" button as note repeat feature if the Dry Wet knob is closed down (0%).
Create the specific command "Pattern Sound Selector" so that it is possible to select each sound directly.
Please allow for selecting and playing up to 16 different sounds.
Create dedicated function or maybe use FX Unit On buttons in mixer section to monitor the sound.
Ability to apply an effect to the Pattern Player sounds.
Feel free to add your ideas to this thread. The Pattern Player seems great, just one downside is that it uses an actial FX Unit. It should be in it's own dedicated deck or maybe on FX Units 5 and 6. Otherwise, by implementing it into our current setups one will have to sacrifice an FX Unit which is not ideal.
Thanks for reading. This feedback is based on the video posted by Michael @ NI you can check it out here - https://www.youtube.com/watch?v=SnUI-SXL5CM&t=1s&ab_channel=Michael%40NI
Best,
Comments
This discussion has been closed.
Categories
449

Hangout

4.9K

Komplete

2.6K

Traktor
Check out everything you can do