Maschine control Komplete Kontrol in other DAWs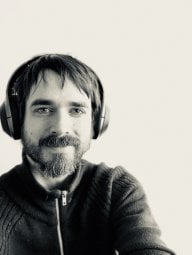 New forum, new ask!
My Maschine mk3 is the centre of my workflow, but it's a PITA that it can't control Komplete Kontrol in other DAWs. I do lot of my work in Logic and other hosts - and most of the benefits of NKS + Maschine are lost in these other environments. NKS is a great standard that allows quick access to a huge library of content. It should be accessible with the Maschine controller in other software IMO.
It's the same screens, same control layout... it seems logical that the mk3 should be able to drive Komplete Kontrol as a plugin? As it is, I have a massive MIDI-mode template that maps various Logic controls to my mk3. But still I have to drive Komplete Kontrol with my mouse if I want the benefits of NKS browsing.
FWIW using Maschine 2 as an NKS plugin host instead of Komplete Kontrol is way too much overhead just to be able to browse NKS presets.
Tagged:
Comments
Categories
746

Hangout

7.2K

Komplete

3.8K

Traktor
Check out everything you can do