Display flickering on S4MK3, D2, S5 and S8 since updating to Traktor Pro 3.9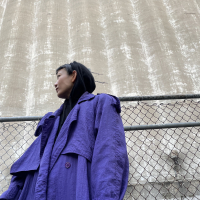 Since updating to Traktor Pro 3.9 on Windows 10 and 11 owners of Traktor display controllers like the S4 MK3, D2, S5, or S8 are experiencing heavy flickering on the displays.
This issue is affecting Windows machines with GPUs by AMD, such as the AMD Radeon Pro series, and began after Traktor's upgrade to a new version of the graphics framework Qt (5 to 6) used for rendering the display. 
The waveform on the computer display will also stutter significantly in these cases.
Unfortunately, updating the AMD drivers doesn't fix this issue, nor does tweaking various driver settings. 
The removal of an OpenGL compatibility library in Qt6 revealed a previously hidden issue with Traktor's OpenGL implementation and Windows AMD drivers, causing them not to load. The result is a fallback to the much slower software rendering, causing the flickering. 
We are exploring all possible solutions including a momentary roll-back to Qt5 but are currently confident that we will come up with a proper  solution within the upcoming 4-6 weeks. Until then we advise affected users to roll back to version 3.8. Find instructions for downgrading to the previous version here. If you are a new user and have just installed version 3.9, find the installers of version 3.8 here.
Tagged:
Comments
Categories
845

Hangout

8.6K

Komplete

4.2K

Traktor
Check out everything you can do