The new features of Massive X 1.4 update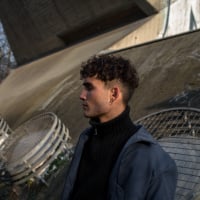 Nico_NI
Administrator
Posts: 1,130
admin
We're excited to share that an update of Massive X was released last week with a fresh stack of new features. Let me quickly walk you through👇
1. Browser
As requested by a lot of users, we focused on the Massive X browser and introduced a new one with 1.4.0. It provides expanded functionality for filtering sounds by tags, text search, User presets and Favorites. With a bunch of different 'Sound Types' and 'Character' tags to browse through, you can rapidly narrow down your list of results. This is the first iteration of this browser and we will be looking into adding more features in the future.
2. Bass Enhancer and LP4 Filter Mode
A new effect showed-up in the synth, called the Bass Enhancer. Acting as an Insert effect, it provides specialized bass enhancement effect that brings presence and drive to low frequency content. Perfect for beefing up a bassline sequence or drum patterns. Use it at your own risk 🔥
You'll also quickly get to like the new 4-pole low-pass mode of the filter, attenuating frequency content above the cutoff frequency with a slope of 24 dB/Oct. Useful to make some space in the mix or sculpt a specific part of your patch 🎛
3. Control Sensitivity
Additionally, Control Sensitivity has been added to the Settings menu for the sensitivity response of controls, with nine options ranging from 25% to 250%. More flexibility for more accurate playing 🎚
In addition, 50 new presets were added to the Factory Library.
These functionalities greatly expand Massive X potential and makes it an ever more versatile synthesizer. Download the new update for free in Native Access to try them out.
You can read more about what's new in our Massive X manual here: https://native-instruments.com/ni-tech-manuals/massive-x-manual/en/welcome-to-massive-x
Tagged:
Comments
Categories
851

Hangout

8.6K

Komplete

4.2K

Traktor
Check out everything you can do