Call for moderators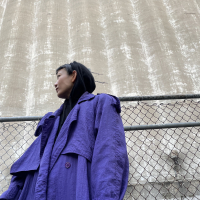 We're looking for more mods! Share your expertise with the community and gain exclusive access to the latest releases from Native Instruments.
Qualifications
Are you a passionate Native Instruments user with in-depth knowledge of our product portfolio? If you're an NI product expert with excellent communication skills, attention to detail, and a commitment to upholding community guidelines, we want you on our team.
Your responsibilities
As a moderator, you will be instrumental in shaping the community experience and influencing how creators worldwide engage with Native Instruments products. You will have the ability to manage posts, remove content that doesn't meet our Code of Conduct, mark Accepted Answers, as well as writing posts that would be useful to the community.
Your role involves
Actively engaging in conversations with our community members
Ensuring discussions remain respectful and supportive 
Creating a positive and welcoming environment for everyone 
Driving our community to be the go-to place for help, product discovery, and optimizing software/hardware usage 
As a moderator, you'll have the chance to work closely with our core team, actively contributing to shaping the future of our community.
Rewards and benefits
We want to make sure you're well-equipped to handle any topics. Moderators will gain access to software and troubleshooting assistance from our teams. Additionally, you'll have the opportunity to engage with our staff, potentially participate in beta tests, and be an integral part of our company's journey.
How to apply 
If you believe you are the right fit for this role, apply to become a moderator using the form below:
Tagged:
Comments
Categories
843

Hangout

8.5K

Komplete

4.2K

Traktor
Check out everything you can do