Issues: Native access 2: Dependency installation process is taking longer than normal (MAC)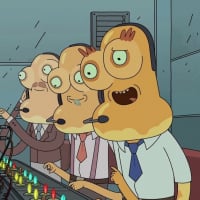 First of all, install Native Access 3.3.0:
Solution 1:
Open your Mac's System Preferences and click Security & Privacy.
Under the Privacy tab, choose Full Disk Access from the side bar.
Click the lock icon in the bottom left of the window and enter your Mac password.
Ensure that Native Access appears in the list.
If it does not appear in this list, click the + icon and add the following apps:
Macintosh HD > Applications > Native Access
Macintosh HD > Library > Application Support > Native Instruments > NTK > NTKDaemon
Once completed, click the lock icon again 
If it still gets stuck: 
Go to Macintosh HD > Applications > Utilities and open the Terminal app.
Copy this command line:
sudo /Library/Application\ Support/Native\ Instruments/NTK/NTKDaemon.app/Contents/MacOS/NTKDaemon
Paste the command text into Terminal and press enter.
Enter your macOS password when prompted.
Start Native Access.
Some users also fixed it by following these steps
Right-click on the Native Access app in the Application folder and then show package contents. Navigate to Mac and the installer for the ntkdaemon, launch, install, reboot.
If none of the above worked out:
You can downgrade to Native Access 1, following these steps:
How to Downgrade Native Access 2 to Native Access 1
You can also get in touch with our specialists here: http://bit.ly/NIsupport_install
Tagged:
This discussion has been closed.
Categories
739

Hangout

7.1K

Komplete

3.8K

Traktor
Check out everything you can do