Ozone 11 EQ – ask a Product Manager anything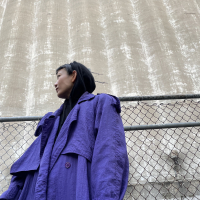 Discover how Ozone 11 EQ can elevate your mix in an Ask-Me-Anything session featuring its Product Manager.
Ozone 11 EQ at a glance
In case you missed it, Ozone 11 EQ, the latest equalizer plugin from our friends at iZotope, is now available for free download or as part of Komplete Start. It's an essential tool that helps shape the impact of your tracks with the new Transient/Sustain mode, zero in on problem frequencies with the easy-to-use interface, and shape your stereo image using Mid/Side mode.
See it in action here:
Q&A
Curious about the power behind Ozone 11 EQ? Join us for an exclusive opportunity to have your questions answered by its creator in our Ask-Me-Anything session. Bill Podolak, a Senior Product Manager for Ozone, will provide firsthand insights into the features and functionalities of Ozone 11 EQ. He's here to chat and tackle your questions from November 13, 2023, to December 15, 2023. 
We're stoked to have our first-ever AMA host from iZotope. Say hello to Bill and let's give a warm welcome to Bill in the community.
Shoot your questions his way.👇
Comments
Categories
858

Hangout

8.7K

Komplete

4.2K

Traktor
Check out everything you can do