what are the "real" system-requirements for Traktor Pro 3 ?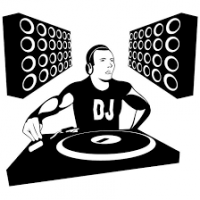 hello everybody
the DJ-Synthcorner in my living room is nearly finished (yeah) but I´m unhappy with the only 1 screen situation:
have always turn my head 90° to the left to look on the Traktor-Track-Collection, ´cause the screen & PC are also used for office, WoW and Cubase/Maschine
so I think about using my older PC from 2012 with an Intel i7 3770k
the system requirements for Traktor only say "Intel i5 and 4GB RAM", due to the 4GB I´m unsure if NI means an up-to-date i5 or if my "old i7" is also possible
someone more details/knowledge? would be nice
thanks and have a nice weekend
The Sarge!
Tagged:
Answers
Categories
556

Hangout

5.7K

Komplete

3.1K

Traktor
Check out everything you can do