Busy season in progress... Please note that due to a high volume of requests, the response time from our support is currently longer than usual. Chat is temporarily not available. We thank you for your understanding.
Best live show / DJ you saw perform 🎤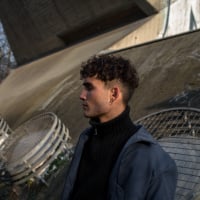 Nico_NI
Berlin
Administrator
Posts: 989
admin
That one blissful memory...
Be it a live act, a DJ set or a performance, we all have that one show we'll remember for the rest of our life.
That one show where everything suddenly makes sense - The vibe, the setting, the sound, the people becoming one unified mass going in the same direction.
Where you float on the dance floor, letting yourself go with the music. Time no longer matters. All that matters is the moment.
Where no words are needed anymore to understand each other. The energy blasting out from the stage is what brings everyone together.
We invite you to dig into your memories and share a story of your most memorable live show / DJ set. Tell us why it left a permanent mark on you.
Tagged:
Comments
Categories
342

Hangout

3.5K

Komplete

1.8K

Traktor