Is the plan REALLY to install all libraries under one folder???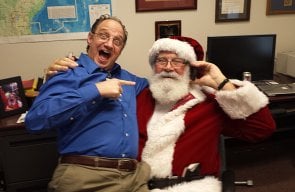 I hate that I have to remember to go into Preferences every time I need to install a new library in order to set to installation folder. It is VERY non-intuitive. I should be able to set the download location via the item to be installed, and NOT a global setting.
As best I can tell Native Access creates a subfolder named for the library. Thus, if someone was to choose "Install All" then ALL libraries would get piled up under one folder, regardless of the library vendor. That really seems absurd. I organize my libraries by vendor, and I am pretty sure a lot of other people do as well.
Please add the ability to choose the install location via the specific item being installed, and NOT via a global setting.
Thanks.
P.S. This version 3 of NA is still dog slow compared to the earlier version.
Tagged:
Comments
Categories
840

Hangout

8.5K

Komplete

4.2K

Traktor
Check out everything you can do