Installing Rise + Hit from Komplete 13U using NA2 - Kontakt Dependency?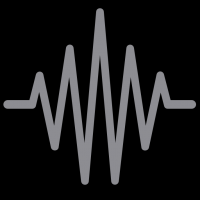 Now that I have NA2 up and running successfuly - I decided to take a stab and see how it handles items from my K13U package that I have not yet installed.
When I click Install on Rise and Hit - I get this odd message:
While this appears to make some sense (on the surface) - Kontakt 6 IS fully installed and available. So....
Why does NA2 think I don't have Kontakt installed (when it is clearly listed as such in NA2)
A quick look into the background of Rise and Hit indicates it needed Kontakt 5.x back in the day - so I am wondering if that is what is being suggested.
After this came up - I started poking around with a few of the (older) Scarbee guitar libs and the same message pops up.
Does anyone know what will actually happen if I hit Install? What actual "required" Kontakt dependency will get installed?
To be clear - I have zero desire to allow any shred of Kontakt 5 onto this machine.
Appreciate any insight that anyone can share.
Cheers
VP
Answers
Categories
846

Hangout

8.6K

Komplete

4.2K

Traktor
Check out everything you can do