Hey hey please help me build a sequencer without event table display.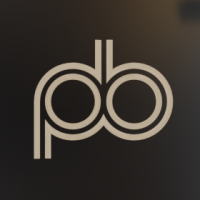 Bolle
Member
Posts: 293
Pro
Hi all!
So: i'm building my first sequencer.
This is what i got so far from reading the manual and applying some of my own little ideas. The Sync Rate macro is nothing more than a bunch of A = B comparitors resulting in the sync rate and display.
What it does now is count. Now i need it to not count untill the end of time, but to 32 and back to 1. I also need to be able to adjust that step count/sequence length with a knob.
One extra extra feature i will try to incorporate in this sequencer is that the GUI will automatically switch between 16 or 32 step sequencer, depending on if the step count is lower or higher than 16. I'm thinking stacked macros? Hmmm.
As far as i can tell, build tutorials in the R6 manual all include using an Event Table and its display. I don't want no big ol' display in my GUI. Just blinky LEDs and push buttons.
If i can get it to loop 32 steps and adjust the step count (4,8,16,24,32 for example) with a knob that would be super awesome. With the resulting numbers i should be able to control everything i need to.
If you can point me in the right direction, i will be most grateful.
This is for a thing that will eventually end up in the UL for everyone to enjoy.
Greetings and thank yous,
Bolle
Comments
Categories
849

Hangout

8.6K

Komplete

4.2K

Traktor
Check out everything you can do