"Plug-ins could not be loaded" in Maschine SW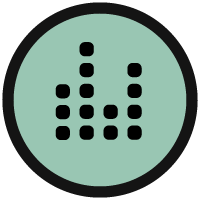 Hi Community, through this Corona-disaster I found more time to work on my music. 3 days ago I noticed, that I couldn't load any Instruments into Maschine MK2. And I have tons of 'em.
I got the "Error - xxx could not be loaded". I followed all of the instructions, NI gave, and nothing helped. Yesterday, after I reinstalled ALL of my products for the THIRD TIME via Access (with cleaning my HD from any NI-particles beforehand) still nothing won't work.
No problems with Expansions, but with Analog Dreams, Drum Lab, India, West Africa, Hybrid Keys, the Gentleman, Skarbee Mark 1, Kinetic Treats, Session Horns, Retro Maschines, Yangquin, 25, Vintage Organs.
Kontakt and Reaktor, as mentioned, reinstalled for the third time and up to date. Rescanned all the Plug In Directories and Libraries.
I'm totally desperate! There has to be any explanation on this. I need Help.
I'm running everything on a 2019 MacBook Pro with Mac OS Monterey 12.2.
All products are totally up to date!
Would be pleased about any quick solution/help from anyone!
Tagged:
Answers
Categories
759

Hangout

7.3K

Komplete

3.8K

Traktor
Check out everything you can do