Help me build a keyboard macro.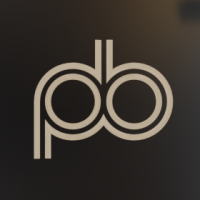 Bolle
Member
Posts: 264
Pro
Hi everyone.
This one's another little experiment / project for upload to the User Library and of course personal use. A keyboard Macro for everyone to download, adapt and use in their projects.
There are a bunch of different methods on the User Library already, but none of them work really well imo. Lots of them devide the keyboard into the amount of voices of the instrument. That works, but it's not how a real keyboard reacts to multiple keys being pressed. Even if an instrument only has 4 voices, at least 12 keys can be pressed simultaneously (12 fingers, innit).
An earlier version i built needed a voice count equal to the amount of keys, in order to not have sticky keys.
Anyway. This is where i'm at right now, and i have questions.
I gave every key its own Macro, with a monophonic Selective Note Gate module and Mouse Areas that are placed on top of the key graphics. No sticky keys, even with only two voices and multiple keys pressed. Like so:
My initial plan was to not have the keys be playable with mouse button clicks, but then why not? This should be doable.
As far as i can tell, the keyboard graphics move and react flawlessly now, even with low voice counts.
What i'm trying to do now is get the mouse area events fed into the oscillator and combining the Midi Keyboard events with the Mouse Area events, using either a Merger or an Add module. This does not work, even though Mouse Area events send the note number of the key in question to the oscillator.
If i can get this to work, i'll probably make the graphics perfectly rectangular and i a few different sizes so people can choose which size fits their project.
You are most welcome and free to help me throw around a few methods and ideas to achieve this.
Greets,
Bolle
Comments
Categories
744

Hangout

7.2K

Komplete

3.8K

Traktor
Check out everything you can do