Official update status - Native Access (current version: 3.6.2)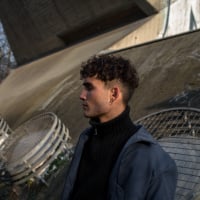 Nico_NI
Administrator
Posts: 1,130
admin
This thread provides information about upcoming patches for Native Access. It will be updated whenever new information becomes available.
---------
The currently available software version is 3.6.2 You can download the latest version here:
--------
3.6.2 - 2023-10-04
Quick hotfix to address a known issue where people were seeing multiple update messages, and as a result update error messages, alongside updating issues. Will only be visible when updating from the next version onwards (i.e. it still affects 3.6.1 users, but not 3.6.2+).
FIXED
Addressed an issue where users saw multiple update messages (and failures), and sometimes as a result had their update fail
3.6.1 - 2023-09-27
Quick hotfix to address a case where 3rd party products without artifacts appear installable.
FIXED
Addressed an issue where the Install button was available for products that cannot be installed through Native Access.
3.6.0 - 2023-09-25
Uninstall is here for NKS instruments and expansions! This should cover 80% of our product base and should make your debugging and product management lives a little easier. We recognize we still have to do this for apps and plugins, and we'll get to those in the future.
Importantly, MacOS X 10.15 is officially deprecated. Current users shouldn't be getting an update, and for those users who don't want to auto update, you can browse the legacy installers to get a locked version. On top of this, we've made a few extra quality of life improvements and fixed a few other bugs that we've now been able to detect. We look forward to receiving feedback on the uninstall feature!
REMOVED
Deprecated support for MacOS X 10.15
ADDED/IMPROVED
Uninstall for Content Products (Instruments & Expansions) for both Windows and Mac
Checklist version of the existing manual uninstall guide embedded inside of a product's options menu for unsupported products
FIXED
Resolved an issue where products were unnecessarily activated after being connected to an external hard drive
Addressed a case where the NTK Daemon would crash when it's being powered down
Addressed a case where the NTK Daemon would crash when mounting HDDs on MacOS
When activation tokens fail to activate, we now remove them to allow for a fresh retry
Addressed an issue where Player products failed to upgrade
Usage data reminder for new users now links to the correct page in the preferences
Reinstall is no longer offered for unavailable products
Error message points to users to the correct page in preference when they need to review their download locations
Addressed a rare case where products disappear from Native Access
3.5.2 - 2023-09-07
Quick hotfix to address a case where a security rollout was unsupported by our NTK Daemon, blocking users from logging in.
FIXED
• Addressed an issue where a security rollout caused users to be blocked from logging into Native Access
• Updated error message to link to knowledge base article for more information.
3.5.1 - 2023-08-24
Quick hotfix to address a case where users who bought products from izotope.com can't log in. Giving them an error message with what they need to do.
FIXED
Added error message for users who need to validate their email
3.5.0 - 2023-07-26
Contains Daemon 1.13.0.0
Light mode is here! Navigate to the preferences page and select the general tab. By default we take your system's theme, so some of you will be entering the light domain quickly. I'll be adding a community page post to highlight how it works. Furthermore, to clear up some confusions that have been arising, we've removed the Beta label from the Go To Shop link, and the version number from the splash screen. Alongside some minor fixes, this release will mainly help us figure out our Daemon stability issues, so that we can start addressing more bugs as we go.
Would love to hear your feedback on the Light mode feature. Our next release will be shipping Uninstall for content products, so look forward to that!
REMOVED
• Removed Beta label from Go To Shop link
• Removed the version number from the splash screen. Still available in the 
ADDED/IMPROVED
• Added support for Light Mode and System Mode (Toggleable in the Preferences)
• When an action is not authenticated due to an invalidated session, improved UX to move you to the login window
• Added placeholder image if no default asset is available in the Download Manager.
• Major improvements to our diagnostic systems
FIXED
• App tray icon now restores application window again
• Addressed a bug where information got clogged in the event funnel between Native Access and the NTK Daemon that caused users to receive a false negative that the installer service is unavailable.
• Addressed a bug where we don't automatically refresh the product list after a serial has been registered
• Addressed some cases where we performed activations too frequently
3.4.0 - 2023-05-23
We're still working on the big meat of our Q2 releases, but for now we're addressing a few improvements to some calls we're making, some cleanups on the work we did last release, and some quality of life changes to hard drive handling. In addition, we're making Native Access' logo look a bit more modern. Our next two releases will contain a large under-the-hood overhaul to our download manager and uninstalling content products. There could possibly be one more release in the middle so that we can debug more issues on Daemon stability, so three releases planned for the next few months.
ADDED/IMPROVED
• Removed duplicate connections to limit bandwidth while the app is running
• We now trigger a refresh on your products when attaching/detaching an HDD
• Updated the logo and app icon
FIXED
• Fixed an issue where some users experienced nothing working for no reason due to unauthenticated calls
• Fixed an issue where Locate for broken products resulted in a modal with no actions available
3.3.1 - 2023-04-19
Hotfix to resolve a bug where the NTK Daemon could not install for new users on ARM machines where Rosetta does not exist yet, causing product installations to inevitably fail as well.
For Guitar Rig 5 users, keep an eye out on the Legacy Installers page, added to the Help menu. 3.2.3 will drop soon that will prevent auto updating to later versions, allowing your product to remain activatable.
ADDED/IMPROVED
• Added Legacy Installers to the Help menu
FIXED
• Addressed an issue where new M1 machines or Rosetta 2-less devices could not install products or dependencies.
3.3.0 - 2023-04-11
It's been a busy Q1. The team has been changing the way they work which caused some delays as we adjusted to the new setup. But since then, we've kickstarted a ton of investigative work and are working on four different releases simultaneously. This is our first phase, where we addressed a few bugs, made major improvements to the Add Serial registration flow, and made some major quality of life improvements to the product. Kontakt content products should be less frustrating to install, and first time installations should be clearer to newer users. We've added a quicker way to navigate to some sections of our ecosystem, and made it clearer what products are available to users.
The most important part of this release, however, is that we're deprecating support for Mac OS X 10.14 and Rosetta 2. The two prior hotfix releases we did was in an effort to make sure 10.14 users are not completely blocked from using Native Access, but they will no longer be able to update. To update, please update your operating system to 10.15 or newer. Your Native Access experience will likely degrade over time, but we will not support NA2 versions 3.2.2 and below.
Tune into our DevTalks coming on Thursday for more information on what's coming in the next quarter.
REMOVED
• NA2 no longer prompts you to install Rosetta 2
• NA2 no longer supports 10.14. Users should remain stuck on 3.2.2 if you're on 10.14. If not, contact support.
• Removed emoji & symbols keyboard from MacOS menu bar
• Removed products from the Available tab when they're part of a canceled/expired subscription
ADDED/IMPROVED
• Added keyboard shortcut to wipeout full serial input (CMD/Ctrl+Backspace)
• Updated infrastructure
• Added dedicated product detail pages. Click on a product image to open
• Added Go to Shop link (subject to change) to get direct access to the NI store
• Updated our diagnostic systems
• Broke up the generic Add Serial error message to more specific error messages for better diagnosing
• Users should no longer be prompted to download the latest version of Kontakt if they're installing a content product that's compatible with their installed version of Kontakt.
• Adjusted the content of the initial install success modal to better reflect next steps for newer users
• Added link to release notes in the Help section
FIXED
• Fixed an issue where Kontakt 7 was falsely marked as needing Kontakt to run
• Addressed an issue where Windows users were prompted to give full disk access, a common bug in Mac OS X 13 (Ventura). Reverted the error message back to generic Installation Failed.
• Addressed an issue where our diagnostic systems were consuming too much CPU usage on startup
• Fixed a bug where when delaying updating Native Access on Windows caused the app to become unclosable through regular means
3.2.2 - 2023-03-30
Hotfix that contains an improvement to help us better diagnose update issues.
ADDED / IMPROVED
• Improved diagnostics around our update mechanism
3.2.1 - 2023-03-29
Hotfix that contains a blocker for 3.3.0. This hotfix marks the last stable compatible version for users on Mac OS 10.14. This release will block users from auto-updating NA2 when on an incompatible OS, and allowing users who cannot run later versions of Reaktor or Kontakt to install their content products without being required to install Kontakt or Reaktor.
ADDED / IMPROVED
• Disable auto update for users on incompatible OSes
• Allow users to install content products without also downloading Kontakt/Reaktor if the latest version of either is not installed
3.2.0 - 2023-02-20
Our first release of the year! We've been looking forward to addressing activation and startup issues in this release by reshaping the way we listen to account updates. We also now cache activation statuses, which should improve startup speeds after first-time startup. In addition to this undertaking, we've added some account fixes, more error handling for common installation issues, important accessibility improvements to our UI, some really common download queue issues, and removed bundles as installable products.
Important note for the next release: As of NA2 3.3.0, Mac OS X 10.14 will be deprecated. We will also deprecate rosetta 2 dependency for people trying to run NA2 on M1's.
ADDED / IMPROVED
• When login token refreshing fails, user will be logged out automatically
• Products are now cached after fetching a user's products
• On user account updates, cached products are refreshed.
• Activation statuses are also cached
• Confirm that installation of last Ozone standard installer works as expected
• React to updated product informations
• Improved the Relocate functionality
• Updated manual refresh functionality
• Improvements to a user's login session
• Minor UI upgrades to the grid
• Updated add serial message to be more generic
• Raised an error message for installations that fail due to a disk access issue on Ventura
• Updated Copyright year
• Accessibility improvements to the download manager, preferences, and product grid
FIXED
• Addressed an issue where users were stuck on "Dependency installation process is taking longer than normal" because the NTKDaemon does not start (Mac)
• Fixed a case where Daemon crashes during update
• Addressed a regression where installing Kontakt Factory Library 2 via NA2 results in load error
• Addressed an installation error where upon installing Expansions via NA2 PAResources folder is not created (Mac)
• Addressed an issue where Daemon crashes due to deployments being prematurely deleted
• Fixed an accessibility issue where download drawer labels were worse
• Made some adjustments to the Add Serial flow where refresh events were fired twice, causing them to be stuck on "Registering Serial"
• Fixed an issue where on service degradation users aren't permanently stuck on startup
• Fixed an issue where user's couldn't log out
• Addressed an issue where bundles appeared in NA2, which aren't installable
• Fixed update size
3.1.0 - 2022-12-13
It's been two months since our last release. This has been partially due to the holidays as well as emerging issues that we've been addressing, alongside planning the future of Native Access for 2023. To this release we're adding a ton of quality of life stuff to fix some errors and improve on our error handling. We're addressing the bug where we show bundles as products, some windows crashes, and took even more ownership of our front-end tech stack to have more control over accessibility and features. In addition to this we're helping our newer users out with understanding how to open your content products, and also resolved some Daemon crashes. We're also confident in rolling out Ventura support with this release.
ADDED / IMPROVED
• Filter out hardware and bundle products from NA2
• Added installer library related error handling to the client
• Adjusted the way we handle errors
• Improve messaging for a failed Daemon installation due to lack of permission (Mac)
• Tested NTKDaemon for Ventura support
• Improved Responsiveness of List elements
• UI Improvement: KHDD Icon
• UI Improvements - Subscription Page
• Overhauled the Drawer component within the download manager for more control over the stack
• Added an Open helper (Kontakt & Reaktor based instruments). This will appear following your first time downloading a Kontakt/Reaktor dependent product
• Added link to open helper in product options
• Revisited the error handling case to detect when Daemon no longer provides a heartbeat
• Update "Cannot connect to Internet" error message
• Add toggle in General Preferences to show/hide all Top-Level Category information
• Updated startup error handling
FIXED
• Resolved an issue where the Daemon crashes if the user's HDD serial number is not properly resolved (Windows)
• Addressed a problem where an Apple security update caused the NTKDaemon Helper tool to not start up (Mac)
• Addressed an issue where 10 products' download progress was stuck on 0 on Windows
• Addressed an issue where migrating locations from NA1 creates broken preference paths
• Fixed an issue where "Komplete Select"was displayed as available/installable product
• Fixed an issue where the "New" page products were incorrectly filtered
• Fixed an issue where newly activated products were not showing in "New" if already installed
3.0.0 - 2022-10-27
We've finally completed work on a large tech overhaul! The goal was to improve the overall performance of our searching, filtering, browsing, startup, and management mechanics, alongside how we handle and access data. We're excited to see all of this out in the wild, and see how much of an effect this will have on our app's overall performance.
But of course, alongside this we're releasing some goodies, such as Install All for the subscription page, browsing Effects by subcategories, and browsing products by their vendor. Additionally we cleaned up whatever mess we found in the process, such as sluggish modal and search behavior, some content, and tons of minor UI updates, to name a few. 
We're also excited to share a few next steps. Following the release of Komplete 14 many users experienced incredibly sluggish startup performance, caused by high traffic to some of our services. To mitigate a few issues we were able to identify, we'll be committing to one more small but impactful startup adjustment before committing to a feature you've all been waiting for (and is long overdue): automatic uninstall. We'll begin by releasing this for Native Instruments content products only, so we can establish a foundation, and iteratively release uninstall for the remaining products. We hope to get the first iteration out by the end of the year, but otherwise we'll release it early next year.
FIXED
• Fixed download manager layout issues and performance
• Addressed an issue where the refresh button takes a long time to trigger
• Addressed some API handling issues that results in performance degradation
• Windows: some strings were being cut off
ADDED / IMPROVED
• Adjusted some text strings
• Various UI improvements in the List View
• UI improvements to the grid view
• UI improvements to the Locate dialog
• UI improvements to text, links, and images
• UI improvements to the download manager
• Refactored and improved the UI of our drop down menu component
• Subscription Page now sorts products by their product state, then alphabetically
• Removed redundant number of products in the subscription header for subscriptions with one product
• Added Install All to the subscription page
• Adjusted the way we handle authenticating API calls
• Adjusted some calls to execute in tandem with each other to improve startup times slightly
• Improved our diagnostics around app startup so we can identify future bottlenecks for sluggish startup times
• Refactored our state handling mechanisms
• Refactored components throughout the application to improve performance in compliance with our updated state mechanism
• Introduced reactive events to handle changes to app state on the fly
• Fixed up and refactored our tests to accommodate the new state mechanism
• Improved our testing systems
• Adjusted how we trigger install all and update all
• Adjusted out mechanism for storing "newly available/new" products state
• Effects can now be browsed by subcategories
• Users can now find products by specific vendors
• Update empty filter results message for empty search queries
• Refactored our filtering and search mechanisms for improved performance
• Adjusted how we handle our texts to improve performance
• Improved the way we handle modals to improve performance
• All toasts are now dismissable
2.7.0 - 2022-10-10
This release is rounding off the last view design works that we've done in anticipation of our larger tech overhaul in the following release. NA2 is getting a few minor cleanups here and there. That being said, we're rolling out a feature for users who are not as familiar with our ecosystem: category information. We're still trying to unify the definition of some categories across our entire product catalog within Soundwide, but we've enabled these information blocks for some. Via the help tool you can always toggle show and hide! Last thing is that we removed the frequent error message that appears whenever the Daemon fails to respond, and we're investigating this more thoroughly before we reintroduce this warning. Apologies for the inconvenience.
FIXED
• New dialog border vanishes when clicking on scrollbar
• Temporarily disabled error messaging for when the Daemon sleeps
• Resolved an issue where on systems Soundwide no longer supports a user experiences an endless self update loop
ADDED / IMPROVED
• Made installing Reaktor/Kontakt mandatory for users installing Reaktor/Kontakt products without having Reaktor/Kontakt installed
• Remove KONTAKT and REAKTOR icons, added Reaktor/Kontakt dependency information to product description tooltips
• Added category information to Applications, Kontakt, and Reaktor categories
• Change broken updateable product to show button action "Repair"
• UI Improvement: Scrollbars
• UI Improvement: Subscription Page
• UI Improvement: Search Bar
• UI Improvement: Product Placeholder Images
• UI Improvements: Dialogs & Modals
• UI Improvements: Release Log Dialog
• UI Improvements: Sidebar
• UI Improvements: About Screen
• UI Improvements: Repair Modal
• UI Improvements: Locate Dialog
Version 2.6.0 - 2022-09-21
FIXED Fixed an issue with PA VST3 installation directory lookup
FIXED Fixed an issue where on startup the Daemon would crash on windows due to a failing check
ADDED Implement activation optimisation by skipping Activations for already activated products
ADDED Added support for installing iZotope and Komplete 14 products
IMPROVED Improved some products' installation speed by implementing Slim Installer technology
IMPROVED Users should no longer get logged out after an elongated session
Version 2.5.0 - 2022-09-13
FIXED Resolved NA2 crashing when opened from Kontakt in Logic Pro on intel macs only FIXED Resolved an issue where multiple instances of NA2 were opening up when clicking on NA2 open prompt in Reaktor
FIXED Resolved a fix where the Help menu is empty if our feedback form is unreachable ADDED Add a "Report a bug" link in NA2 that directs the user to the Customer Support channel
IMPROVED Fix position of Retry All button
IMPROVED Error messaging to provide a fix for daemon silence or failure
2.4.0 - 2022-08-29
FIXED Text layout and icon sizing for external browser links
FIXED Messaging in update notification toast
ADDED "New" tab to sidebar for better visibility of new products
IMPROVED Consistency and layout of our Preferences UI
IMPROVED Progress animations for active downloads and installs
IMPROVED Our technical infrastructure
2.3.0 - 2022-08-22
FIXED Error message misalignment in Locate Modal
FIXED Made some adjustments to address users that are failing to receive an auto-update on Windows
FIXED Missing word "Download" in message about space disk missing
FIXED Missing "Native Access" in update notification
ADDED Reaktor & Kontakt icon tooltips and updated KB articles
ADDED Users are warned when running a NA2 Intel build on M1 machines
IMPROVED Diagnostic systems
IMPROVED Upgraded our infrastructure
2.2.0 - 2022-08-03
FIXED Duplicate items were showing in the download manager when pausing then deleting a downloading item
FIXED Native Access permanently crashed after it crashed trying to open it from a plugin in Logic Pro. This crash will still occur when opening Native Access from within Logic Pro, but trying to open Native Access afterwards will no longer crash
FIXED Resuming a paused or errored download causes it to temporarily disappear from the download queue.
ADDED a Retry All button to the download manager to try executing the download queue again.
ADDED Download queue will now resume after the user fixes the location paths (following "Invalid location" errors).
IMPROVED Error messaging and diagnosis systems.
2.1.0 - 2022-07-20
ADDED missing third party support
ADDED anonymized tracking for users who rejected tracking permissions, so we can still diagnose problems happening on devices
ADDED Honor file location preferences from NA1
ADDED icons to links and buttons to identify links that will cause users to leave the app environment
ADDED a "Clear download queue" feature for users to clear all queued (and errored) items in the download queue.
FIXED 3rd party libraries were vanishing from NA2 once located
FIXED a loading screen typo in install dependencies permissions error message
FIXED an issue where Kontakt would permanently crash when built on clean windows devices in 2.0.8
Tagged:
Comments
This discussion has been closed.
Categories
854

Hangout

8.6K

Komplete

4.2K

Traktor
Check out everything you can do