Light Guide when using Kontakt w/ multi instrument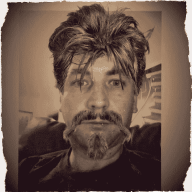 Hi Folks - I have a MK2 S88.
I've setup a Maschine project with a 3rd party Kontakt instrument. Each instrument in the Kontakt multi has a different 'range' of notes indicated.. and when in Kontakt, when I pick the different instruments (Snare, Tenor, Bass or Cymbals), the lightguide on my S88 updates accordingly. However, when I 'map' additional sounds to route to each instrument, the light guide doesn't update... all LEDs are lit. (see setup vid here: https://youtu.be/bQq4hPS2jFg)
If I use a single instrument from Kontakt.. the light guide updates depending on which sound in Machine I select... so perhaps I just do that instead?
I assume (?) it is better to have one instance of Kontakt from CPU standpoint (?)... but, as outlined above, if I do that, I lose the light guide. is there a different/better way to setup this up?
Tagged:
Answers
Categories
744

Hangout

7.2K

Komplete

3.8K

Traktor
Check out everything you can do