Native Access 2 startup time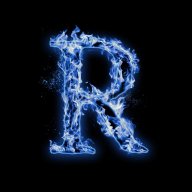 I just timed the startup time for NA2 from the moment I double clicked the desktop icon until the program was ready and I could see all my installed products.
This took 57 seconds, which is ridiculous.
First there's the splash screen saying 'Activating Products' for about 40 seconds, then the application starts and shows 'Loading Products' for over 15 seconds.
Compared to NA1, which started up in less than 10 seconds, this is a big step backwards.
Going back to NA1 is not an option, because for some reason it doesn't remember my password so I need to look it up and copy/paste it every time (I use randomly generated passwords). If there is a fix for this, please tell me. I've tried about everything, from deleting all NA registry entries to removing all traces of NA from every folder I can think of. But still after installing NA1 it keeps asking for my password every time I run it.
Tagged:
Answers
Categories
753

Hangout

7.2K

Komplete

3.8K

Traktor
Check out everything you can do