Lost Playlists in Traktor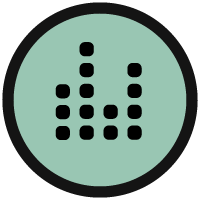 I recently got a new Macbook Pro M1 Max. I initially had issues where it would crash each time i tried to use it, but i disabled multicore processor support in the settings and this fixed things.
Everything has been working fine for a few months, i have created many large playlists and recorded several mixes. But when i just tried to open Traktor, it was as though i'd just installed it and i had to set everything up again and re-enter all my settings. As such, it has lost all my playlists.
I contacted NI support and they recommended i follow the below link which basically tells you that each time you close down Traktor, it creates a backup of all your settings and playlists, and you just need to "Import Another Collection" from one of the backups to restore things.
I followed this recommendation and there was only one backup to chose from, and it was the one created when i last opened Traktor and all the playlists had disappeared so this was no use to me.
The same thing happened to me before Christmas on my previous Macbook Pro and i was also unable to recover my playlists as no backups had been created.
So there's two issues here:
1) Traktor is crashing and losing all my settings and playlists
2) It's not saving backups each time the program closes (which is what it's supposed to do according to the following article.
Anyone else had this issue and no what's causing it and how to recover my playlists?
https://support.native-instruments.com/hc/en-us/articles/209590729-How-to-Restore-the-TRAKTOR-Track-Collection-from-a-Backup
Tagged:
Comments
Categories
854

Hangout

8.6K

Komplete

4.2K

Traktor
Check out everything you can do