Communication Requested from NI - Warning on select Kontakt Libraries that ran on K6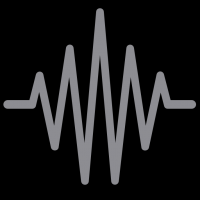 ATTN NI (Jeremy/Rich etc)
Noticed that NI is cranking out the Kontakt 7.6.x updates fast and furious to coincide with the release of the new Mark III series of hardware coming soon. Today (in Native Access 2) I see updates for Electric Mint, Electric Sunburst Deluxe, Hypha and Kontakt Factory Library 2
Now - if a user is already on K7.x.x and are fully intent on moving forward - it's all good.
However, if a user has NOT yet moved to K7 and is still on K6 (for many valid reasons) - they are quickly (and painfully) discovering that IF they jump the gun in Native Access 2 and update specific libraries (Electric Mint and Electric Sunburst are top of mind) that were originally designed for (and first offered) to run against Kontakt 6 - they are suddenly locked out with a message that states:
"Your version of Kontakt is too old to load this file".
Thus, leaving them with no way to access that library and then forces them (if they want to continue using the library) to move to Kontakt 7 - when they may not be ready to or may simply not want to.
I know the "Release Notes" clearly state that performing these updates WILL require the library to be used ONLY under K7.6.x for the future - however - those release notes and their location is obscure and not well communicated.
Support has yet to find a solution and I want to know if NI will issue a proper "statement" on this before many folks get burned by something that is unknown until they see that message onscreen.
Cheers
VP
Comments
Categories
844

Hangout

8.5K

Komplete

4.2K

Traktor
Check out everything you can do