Using NI Products WHILE the Internet is DOWN, Instruments revert to demo after 5 minutes?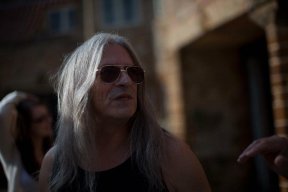 I have Komplete 11 Ultimate which has worked perfectly to date . . .
Then I had an Internet outage for about 36 hours, during which time I used NI (in Reaper).
After about 5 minutes, the instrument went SILENT - and checking the instrument IN Reaper
The Kontakt Panel was empty apart from saying the instrument was in demo mode, with a link
to <activate>.
Following the Link opened Native Access - but nowhere could I see a link to <activate>?
Hovering the mouse DID find an option to Re-install . . . .
Do I really have to reinstall my entire bundle?
Was this situation caused by the Internet outage . . .
I didn't realize that NI Software needs to "talk-back" during use?
Or am I missing something?😕
Answers
Categories
846

Hangout

8.6K

Komplete

4.2K

Traktor
Check out everything you can do