How to make the "Tune" Knob move in semitones? And control it in high resolution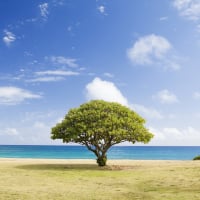 I want to tell the Tune-Knob to move up/down differently. Not in 0.01 or 0.1 steps, but 1.0, which means in semitones. I m using Komplete Kontrol 2.7.2 to host Kontakt, because i m using the KK S MK2 Keyboard.
I ve found a script for the semitone movement, which works for MidiAssignments, like Midi cc11 - but it also brings some issues with it.
Source for the script: https://www.native-instruments.com/forum/threads/modulating-kontakts-master-tune-knob.360097/
The Script:
on controller
if ($CC_NUM = 11)
set_engine_par($ENGINE_PAR_TUNE,500000+(%CC[11]-64)*13888,-1,-1,-1)
end if
end on
I need help with at least 2 issues here, please help:
It is nice to have "Tune" assigned to the Touch-Strip. But: how do i adjust the range of the tuning? I want to narrow it down to 25 Semitones, so that each tiny LED of the Touchstrip represents 1 semitone-movement, and the middle is 0. This would make hitting the right tuning much easier than how it works now, which is too much movement of semitones with just one touch. How do i achieve that? Sadly, i have no knowledge of scripting. And the only non-script option i found is the "From % to %" Values in the Kontakt Interfaces "Midi Automation" Tab, but this doesn't help! I really hate that the first 6 LEDS are -36 semitones, and the last 6 LEDS are +36 semitones! That limits the range of control drastically, and makes hitting the "0.0" really hard. If anything, i would like to control the midrange (between -12 and +12) in more detail, and the values below/above in less detailed resolution....
my favorite Drum from Native Instruments Discovery Series - Middle East, the "Darbuka", has already all 5 Script-Slots used, and they seem to be non-editable. I can't insert the script there! What a pity! Could someone test that please, and tell me what to do?
Is there another way to make the Tune move in different steps (1 instead of 0.01) aside from the above script?
3. how would the script look, if instead of CC11 it shall adress the first Knob (#000 Host Automation-Parameter) of the Komplete Kontrol Keyboard? By the way, i can't even assign "Tune" to my KK-S49MK2 Keyboard-Knobs via "Automation-Host Automation" Assignment, because the Darbuka Drums have NON-REMOVEABLE Assignments for the first 45 Automation-Parameters! Would be nice if someone can check if that's the case on his/her system, too.
Comments
Categories
844

Hangout

8.5K

Komplete

4.2K

Traktor
Check out everything you can do