questions about how MASCHINE+ automation works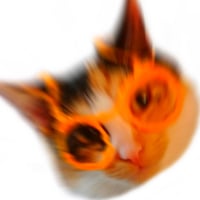 Hi there
I have a question about automation on M+.
I would like to be sure to understand, on a pattern, if I put in AUTO mode, my CUTtoff is at 400hz (for example), I start reading the patterns, the display corresponding to the CUT OFF rotary knob indicates 0%, that corresponds well to 0% of 400hz (since I had positioned at 400 before the start of reading and pressed AUTO?
What happens if after the recording of the automation is finished if I move the cutt off button from 400 to 1000 for example, it will be 0% at the start of the reading from 1000hz?
What happens if I restart a reading with AUTO on? Above .
Finally, I see a white dot next to the CUTT OFF value, if I want to erase the automation of this pattern (or of the entire track in SONG mode) do I have to press SHIFT + CLEAR AUTO? If so, I don't think it works, or did I forget something?
thanks in advance to the M+ specialists for help
Tagged:
Comments
Categories
838

Hangout

8.4K

Komplete

4.2K

Traktor
Check out everything you can do