Tips: Full Disk Access on Mac and why it matters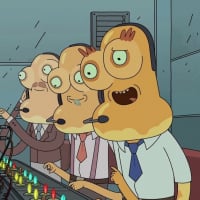 Full Disk Access is a security feature, introduced in macOS Mojave, that requires applications to be given full permission to access user-protected files. If not enabled, some data on the Mac may not be accessible. In previous macOS versions, this permission was automatically given during installation.
So, it means that if you want to ensure a flawless communication between your music software and hardware, you should go in your Mac's system preferences, under Security & Privacy, and give your DAW, Komplete Kontrol, Maschine, Native Access Full Disk Access :
So, if you have an issue with Komplete Kontrol host integration in Logic, Maschine not being recognized by your computer, a plug-in not showing presets in a DAW, an installation problem with Native Access be sure to check this first. You wouldn't believe how many times we rely on this for troubleshooting and fixing issues. We'll try to make it a bit more obvious in our Knowledge Base content from now on.
This discussion has been closed.
Categories
834

Hangout

8.4K

Komplete

4.2K

Traktor
Check out everything you can do