Tips: I can't find my plug-ins in my DAW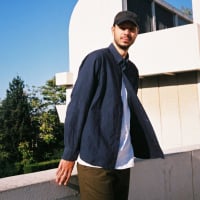 Matt_NI
Administrator
Posts: 940
admin
Are you missing plug-ins in your DAW ?
We'd like to share some information about plugins management and what to consider when you're installing new ones with Native Access 
A VST file(s) is created on your system by running a given installer, it's necessary in order for you to be able to load your instrument or effect within your D.A.W. plug-In formats may vary depending on your operating system, they will commonly be 32/64-bit VST's (Virtual Studio Technology) or AU (Audio Units) components.
Different D.A.W.'s may require other plug-In formats in order to function, Pro Tools for example uses AAX (Avid Audio eXtension) & RTAS (Real Time Audio Suite).
Please note: AU components are for Mac users only.
If you have not selected the file directory for your Plug-In file(s) at the time of installation, Native Instruments plugins will show up in one of two locations:
Windows (Default) Location:
C:\Program Files\Native Instruments\VSTPlugins 32 bit
C:\Program Files\Native Instruments\VSTPlugins 64 bit​
Mac (Default) Location:
Mac HD > Library > Audio > Plug-Ins > VST
​
We recommend to define fixed folders for all your Plug-In installations within their default locations. If you do not manage your Plugins appropriately, you may experience difficulties with loading them in your D.A.W. or when updating them.
If you wish to change the default locations advised to you by Native Access you can do so by changing it's preferences, please take a look at the following article below:
How to Change the Install Locations in Native Access
Please note: Editing the preferences in Native Access will not influence the location of material which has already been installed prior to the edit.
You can see where a given Native Instruments product is located by searching on:
"Native Access > Installed > Selected Product > Installation path"
If you are a Windows user please take a moment to watch the following video:
VST Plug-in Administration on Windows Computers
If your D.A.W. is not able to locate your plug-in after the installation it is most probably searching for it in the incorrect path. Direct your application's plug-in manager to the appropriate file directory so that it may locate and load the file.
Once you have selected the correct path within your D.A.W.'s plug-in manager you are then able to rescan, upon restarting the application the Plug-In should have now appeared in its respective folder. This process depends on the D.A.W. in use.
We have compiled a listing of resources on how to achieve this in various D.A.W.'s:
Please note: Libraries or Expansions do not contain VST files upon installation, you are able to make use of the content within the Expansions with the tools necessary to load them (See System Requirements). If you are trying to load a Library or Ensemble, you will first need to install either KONTAKT or REAKTOR to load it, as certain products are dependent on these applications to be opened.
Once your Plug-Ins have been administered you will be able to load them within your D.A.W. Take a look at the following articles for further information describing reasons for which users may not be able to locate their plugins in their D.A.W.
Tagged:
This discussion has been closed.
Categories
556

Hangout

5.7K

Komplete

3.1K

Traktor
Check out everything you can do