Discussion: sampling live, beatmasher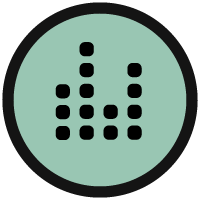 Hey folks,
My setup: mainly X1 + Z1, Traktor pro 3. Using an Ableton push 2 on the side too and a few other midi controllers when I want to experiment.
One thing I started liking a lot is the "beatmasher" FX as a sampler, let's say:
track 1 is playing
track 2 in cue
I want to repeat a small sample of track 2, like a piano note or whatever. Beatmasher is perfect for these purposes: I can put up the volume of track 2 exactly when the note plays, than kill the volume, and replay the single note infinitely with Beatmasher (and in the meantime I can do whatever I want with track 2), which is super convenient.
This is very versatile, but I've got several problems in this setup (given my current hardware at least):
I can't "pre-record" my beatmasher sample without playing it aloud. There is a small trick I found here (use 2 beatmasher FXs, the first one without any sound, then record the new sound on the 2nd beatmasher... feel the pain)
how can I pre-hear FXs in cue ? I really need to hear whatever FX I add before sampling
it's super hard to bring back track 2 because it's now "either the beatmasher sample either track 2".
I managed to fix a bunch these problems with hacks like using Ableton Live + Blackhole in parallel etc., but gosh the sound delay and the risk of bugs is so high...
Starting to think that investing into extra hardware could be relevant, but not sure what's best. Also I like how lightweight my current setup is.
Or maybe I'm missing something more simple to use, like Loop recorder which does some pretty decent layering.
Would love your suggestions !
Tagged:
Comments
Categories
851

Hangout

8.6K

Komplete

4.2K

Traktor
Check out everything you can do