Feature Requests: Should Users be NI's North Poll?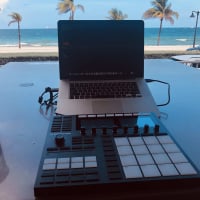 GoKeez
Member
Posts: 68
Advisor
So clearly I love Polls. Pause:|| Everyone does apparently. Our new thread about them influencing upcoming Expansions is off to a good start. Find it here:
https://community.native-instruments.com/discussion/286/user-poll-for-genre-type-of-expansions-we-d-like-to-see-next-would-be-great-right/p2
@Matt @ NI has announced that a new feature request area is coming soon to our new community. He's also informed us that Polls will also be coming soon. IMO, both of these elements can be extremely important and powerful tools for NI and empowering for we the people who ultimately fund the development of our collective future.
Is there a way to use them in concert?
Imagine a world where User Polls can influence which features are prioritized? Sounds simple but it isn't done because it isn't simple at all. I understand that users don't know the complexity of how or why certain decisions are made however I'm not suggesting User Polls be more than just a factor, and clear document of what means the most to users.
Im thinking Pro Sports honors like MVP or Allstar game polls. Take NBA for example. Every year a poll is taken and fans influence who is nominated and honored for awards. It isn't the only deciding factor, but considered along with league executives, coaches and sportswriters who cover the league.
Like, I wish I could create a poll for this thread to see how many of you would love to participate in this hypothetical Feature Request Poll. I'm even sure some sort of Voter Badge would be worth obtaining for members of the forum which is a win win also.
What say you folks? Good idea or naw? Why?
Looking forward to hearing your thoughts and…while we wait for polls and a new feature request area, what is your #1 feature request from NI. Just one… for the sake of future polling 😉
Tagged:
Comments
Categories
849

Hangout

8.6K

Komplete

4.2K

Traktor
Check out everything you can do