How do I switch snapshots in Kontakt from Ableton 11?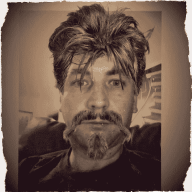 Hello... images probably explain my question best.
I've tried to discern the method from various threads, and it seems like this should be simple.. but for whatever reason, I'm not succeeding... It is also quite possibly that as a noob to both ableton and kontact that I'm misinterpreting terminology, etc.
What I want to do is change which snapshot is used for a clip.
E.g., this track I've got Kontakt instrument assigned... and for different clips on the track, I want to change which snapshot is used. I believe I understand that it should be as simple as assigning the Pgm value... is it expected that this value adjusts the snapshot? If so, what is the relationship between the number and the snapshot list (incidentally, I've tried all sorts of values, and nothing changes.. I've also tried various values fro Bank and Sub to no avail).
I did find in one thread that one needs to 'enable program change' on the instrument.. I looked all over, and couldn't find it.. I'm sure I missed it.. could someone provide more details as to where this would be found. I searched the Kontakt manual, and didn't find 'enable program change'.
TIA for any guidance.
Answers
Categories
745

Hangout

7.2K

Komplete

3.8K

Traktor
Check out everything you can do