Overlap FFTs for increased time resolution?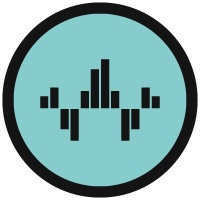 I've been building ensembles that use additive synthesis or sample reconstruction based on FFT results. The FFT package I'm using is an old one called SNDAN and I've been analyzing wind instruments with it. There's an ensemble in the UL now that was produced using this:
https://www.native-instruments.com/en/reaktor-community/reaktor-user-library/entry/show/14437/
It works: SNDAN produces text tables of harmonic amplitudes and frequencies which I can use to drive Reaktor's Sine Bank, or to reconstruct new samples using a program I wrote.
But I'm dissatisfied with how low-pitched notes turn out, particularly during the attacks. They're lacking in detail. I think it's because the windows are wide with respect to what's really going on.
Can I use overlapping windows to reclaim these details? And how? SNDAN itself doesn't appear to overlap. Or perhaps there's another FFT tool that will do it for me.
Comments
Categories
760

Hangout

7.3K

Komplete

3.8K

Traktor
Check out everything you can do