Maschine 2 Software + Kontrol Series S61MKII = is this normal?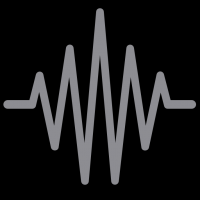 Have had my S61MKII for 2 years now and I am drifting back in "training" mode on a quest to learn more about how the Maschine 2 Software (2.17.4) interfaces and operates with my S61MKII.
Running the software on Windows 10 (22H2) and have been slowly absorbing selected YT vids and have come across this oddity.
In almost every video I usually see regarding File->Preferences-Hardware - the user comes into this screen and has this cool selection of options to adjust - like so:
When I come into my Prefs->Hardware - This is what I see:
Exactly nothing.
Now- my S61 IS correctly communicating with the Maschine 2 software and all the S61 hardware buttons, encoders seem to be working - but why is this dialog blank?
Even if I click on Controller - the S61MK IS selectable and does appear as a single option in that dropdown. But selecting it does nothing. When I click Close in the lower right and come back into this dialog a minute later - it is blank again.
Now - the first screen cap above is from 2015-2017 era and I believe is using the S-Series MK1 line of products where maybe all these options (Light Guide. Mod Strip etc) needed to be set specifically back then vs today with my MKII - all these items "just work" and do not need to be set?
Would love to know if I am seeing things here, missing something I have yet to set up OR maybe this is just the way it is for MKII Boards?
VP
Tagged:
Answers
Categories
849

Hangout

8.6K

Komplete

4.2K

Traktor
Check out everything you can do