my first attempt to build a instrument. Help needed.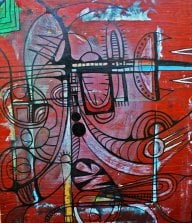 I´m buidling a instrument with difreent voices, each voice is trigged by a note/key from my komplete keyboard m32 and later a stepsequencer. I´m pretty good fimiliar with analog design but having problem here to send audio output, as seen at the attached image. I will build as many voices as I can and trig them with notes I will put range on. One note/key trigs one voice. It´a start
mixer out block cant be connected to the audio in block input.
grateful for help
peppe
Comments
Categories
849

Hangout

8.6K

Komplete

4.2K

Traktor
Check out everything you can do